Description
Каквото, когато и където и да е – сноубордът Bataleon Whatever е twintip дъска с посока, готовa за обиколки в целия курорт, скокове от скали и всичко друго, което се сетите. Ниски 3BT™ повдигнати странични основи карвират като в масло и плуват като лодка, а профила от два вида дърво осигурява здравина, и вози изключително меко. Зарежете останалите си дъски и вземете единствената дъска, която наистина може да направи всичко, сноубордът Bataleon Whatever.
Характеристики:
Medium Camber – Camber profiles are defined from low to high. Higher camber make for more dynamic boards that need to be ridden more aggressively to get maximum performance. Lower camber boards are smoother on lower speeds and in powder. All camber profiles run from nose to tail. higher is not always better…
3BT™ (Triple Base Technology) with SideKick™ – All Bataleon boards feature tip to tail positive camber in combination with lifted sidebase contact points. SideKick™ Tips enhance 3BT's advantages like nothing you experienced before by dramatically increasing the sidebase uplift at the widest points of the nose and tail. This makes turn initiation even smoother, increases float in powder and handling of the board in rough terrain.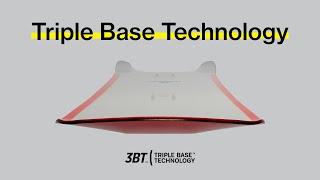 Flex
Flex Rating – 5 (1 Soft – 10 Stiff)
Shape
Directional Twin – Boards that need to excel both on the slopes and out of bounds are shaped with evenly proportioned center and side bases and a medium uplift striking the optimal balance for freestyle and freeriding.
Medium Nose Sidebase Uplift – The gradual side base uplift in the nose determines how the board will behave on snow. most effected are the edge to edge performance and the uplift generated when riding powder.
Medium Tail Sidebase Uplift – The gradual side base uplift in the tail determines how the board will behave on snow. Any amount of uplift brings all the benefits of Triple Base Technology making Bataleon boards more versatile than others.
Core
Light Core – 50-50 paulownia and poplar woods blend for optimal strength to weight properties.
Laminates
Biax Laminate – Bataleon's traditional and time tested two-way weave of fiberglass is light, strong and responsive; keeping the board snappy without adding torsional stiffness.
Dual Super Tubes – Dual Super Tubes are two hollow carbon core upgrades that are inserted into the core. The hollow carbon tubes greatly increase the woodcore's pop and reduce weight.
Carbon Stringers – Carbon is feather light and adds explosive pop, precise edge control, reactive response and smooth dampening to a board. Bataleon uses this to beef up the flex pattern.
Sidewalls
Shock Walls – Urethane infused sidewall technology. Shock Walls smooth out your ride and are more resistant to impact.
Base
Hyper Glide S – Bataleon's standard sintered base that's durable and fast – and even faster when you keep it waxed.
Flip Flop Base – Die-cut bases are like a jigsaw. Flip Flop minimises waste by using two or more color options for each piece. That means more unique graphics and less environmental harm.
Additional Features
Float Ratio – 61 (10 min float – 100 max float)
Two Backseat Inserts – Backseat inserts are an set of extra inserts 4cm behind the bottom inserts. This allows you to set your bindings all the way back, so you can keep floating on those deep pow days. By shifting your weight more back on the board the nose stays up and the pressure on you back leg is reduced.